It filled the cart.
Multiport valve and air blower.
GPH793T5L/4P NORMAN 37W GERMICIDAL U.V. LAMP
4PIN SINGLE ENDED 10,000 HR. LONG LIFE FILAMENTS MOL: 31.22 inches
Great design with all weather power switch and built in presure switch to turn it off if flow stops.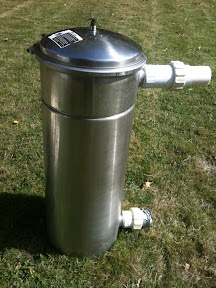 200 feet of 2 inch pipe for good measure.