Thanks to Craig's list for this amazing 35 foot retractable hose reel a steal @ $20! I'll mount it to the ceiling in the Fishroom. Just have to convert the female end to a male to reverse it's flow.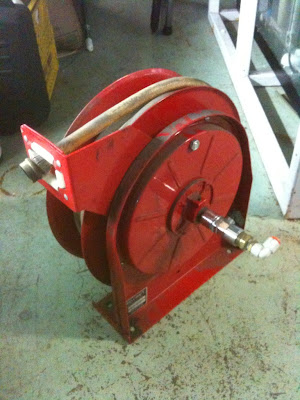 Ultimately it will have temperature mixed dechlorinated water once I can assemble that system. The system can handle city water pressure so unlike the python hose you can safely leave it under pressure and have a spray gun on the end. Just a slight tug and 35 feet of hose reels away.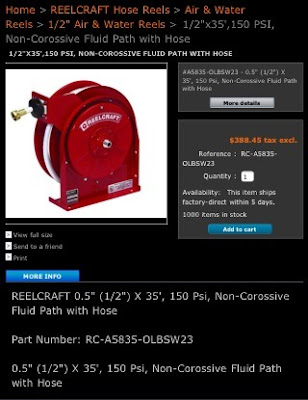 The thing sells for $385 and has a $450 list price.
That must be some RV to spend that much just to keep your hose organized.