I made this fry net out of an oak dowel, stainless steel wire, fish net and polyester thread.
Formed the wire around a baby food jar over lapping at the handle. Turned down 90 degrees along the handle then again into a hole drilled into the handle. The legs are about 1/2 inch different in length to provide stability to the loop.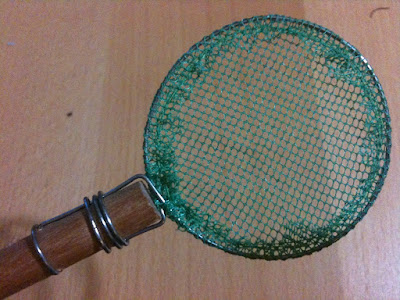 A double wrap of wire twisted to lock the legs of the loop into their holes.
No need to buy from Japan.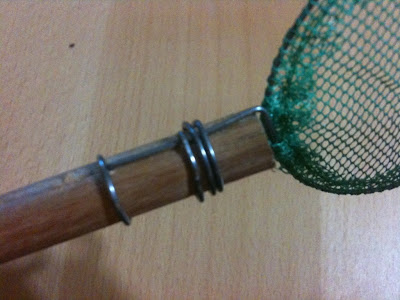 Should last for many generations of fish.
Simplicity.